Recommended from the heart
MY FAVORITE TOOLS to HELP YOU CREATE an ONLINE BUSINESS THAT WORKS AND MAKES you HAPPY.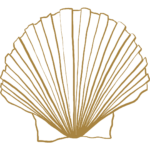 I work with partners and affiliate platforms where commissions can be earned based on purchases. By using the following affiliate links or codes, you support my work and benefit at the same time. There are no higher costs or other disadvantages for you. Win-win for everyone!
Made for WordPress professionals. Perfect for Elementor. Perfect for WordPress.
Add custom post types, taxonomies, relationships, options pages and forms, and create dynamic page templates with dozens of widgets, without coding knowledge.
Create beautiful, high-converting checkout pages for your online products and services.
ThriveCart is a great tool and one of the fastest growing shopping cart platforms for online business owners to make monthly subscriptions, upsells, downsells and ordering processes more efficient without having to know code!
Unlike other shopping cart services, ThriveCart also currently offers a lifetime license (a one-time fee).
Creative Market is an online marketplace where you can find design assets created by the community for the community. You can purchase graphics, WordPress themes, stock photos, fonts and other digital goods here.
*50% discount via the link
The intuitive email builder shines with beautiful templates that you'll actually want to customize, send and read. Send the right emails at the right time to convert subscribers into customers.
The free project management and note-taking software is an absolute all-rounder. The software was developed to help members of an organization coordinate deadlines, goals and tasks in the interests of efficiency and productivity.
Elementor is my personal favorite among the WordPress site builders. The tool is intuitive and a lot of fun to build websites with. What's more, even the free version offers an incredible number of options.
We have been recording our own podcast with Riverside for a while now and are absolutely thrilled. In our opinion: the best solution for your podcast recordings.
Create online courses and coaching programs. Turn your experience and know-how into a thriving online business.
"Dopamine is the chemical of desire that always asks for more—more stuff, more stimulation, and more surprises. In pursuit of these things, it is undeterred by emotion, fear, or morality. Dopamine is the source of our every urge, that little bit of biology that makes an ambitious business professional sacrifice everything in pursuit of success, or that drives a satisfied spouse to risk it all for the thrill of someone new. Simply put, it is why we seek and succeed; it is why we discover and prosper. Yet, at the same time, it's why we gamble and squander."
"Imagine you wake up in the future and the great socio-ecological turnaround has succeeded, democracy has flourished, peace and prosperity prevail, the economy is oriented towards the common good and the climate crisis has been successfully tackled. What would this new world look like? Utopia 2048 takes two "time travelers" through the cities, companies and schools of such an inspiring society. In the course of their journey, they experience democratic innovations in a greened Berlin, visit regenerative agriculture in the Brandenburg countryside and tour the UN Tower in Singapore, a progressive university in Sweden and much more. In the process, they learn how numerous internal and external developments have made systemic change possible."
"The author presents the groundbreaking findings of the German physician Dr. med. Mag. theol. Ryke Geerd Hamer in a way that everyone can understand. In the introductory section, the 5 biological laws of nature are explained as the basis for understanding health and illness. The encyclopaedia section is divided into organs and describes the cause, course, meaning and treatment options of all common diseases. Over 500 examples of conflicts and 65 anatomical tables leave nothing to be desired"
"Financially independent and self-determined – this book shows how it's done!
Natascha Wegelin calls on women to take care of their own financial affairs and make themselves independent of the state and their partners – but she also knows that bank advisors and financial service providers don't always make it easy for them. In her book, the financial blogger compiles tips and tricks that every woman can use to develop her own personal savings and investment strategy, while also breaking down inhibitions and shyness about dealing with investments and shares."
"When we lose touch with our true nature and instead strive to become what others want us to be, we can disfigure ourselves and lose touch with our identity. Dr. Vivianne Crowley's book invites us to embrace our "dark side" instead – and learn to redeem and transform it – and shows how by confronting our "shadows," the personal traits we most despise, we can actually bring new energy and growth into our lives."
"Do you have a creative product or a service-oriented service that you want to bring to market? Something you are passionate about and want to attract new customers or participants? Mindful social media marketing will help you to be heard. And in such a way that you don't have to bend and remain exactly the person you are.
The perfect book for anyone who follows the principles of mindfulness in marketing. It's also ideal for those who don't like strategy."
"Moon Time has been called life-changing by women around the world and provides a holistic understanding of the menstrual cycle. Full of practical insights, empowering resources, creative activities and passion, this book will put you back in touch with the wisdom of your body."
"Everyone longs to be accepted and loved. Ideally, we develop the necessary basic trust during our childhood that will carry us through life as adults. However, the insults we experience also leave their mark and unconsciously determine our entire relationship life. Successful author Stefanie Stahl has developed a new, effective approach to working with the 'inner child': When we make friends with it, there are amazing opportunities to resolve conflicts, make relationships happier and find an answer to (almost) every problem."
"The secret of success: "The 1% method". It provides the tools you need to achieve any goal. James Clear, successful coach and one of the leading experts in habit formation, shows practical strategies that will help you get better at what you set out to do every day. His method draws on findings from biology, psychology and neuroscience and works in all areas of life. No matter what you want to achieve – whether it's top sporting performance, professional milestones or personal goals such as quitting smoking – with this book you're sure to get there."
"In ancient times, women used their menstrual cycle as a source of creative, spiritual, sexual, emotional, mental and physical energy. The menstrual cycle was seen as a gift, an opportunity for women to renew themselves month after month. They used its power to shape the world around them and connect with it and all living beings. Wisdom and inspiration lie hidden in the cycle. This ancient knowledge is still available today in our myths and fairy tales. Explore your unique cyclical nature and harness the different energies of the menstrual cycle. Learn methods to use these energies creatively sexually and spiritually in your daily life. Discover the ancient myths and use the messages for your own cycle journey."